
Imperio Real Estate LLC
We are here 24/7 to assist you with your home buying and selling needs from start to finish.
ABOUT IMPERIO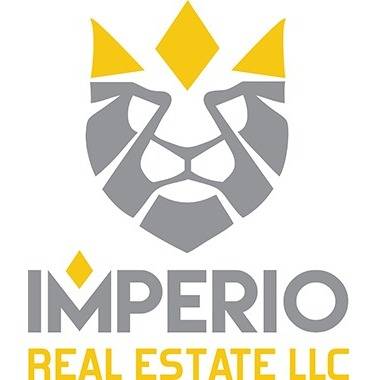 Imperio Real Estate LLC
|BK 3214892

Imperio Real Estate LLC
Office Location:
3936 Central Ave. St. Petersburg FL, 33711
At Imperio Real Estate, we believe real estate sales are some of the most important transactions you'll ever make. Whether you're selling your home or looking for a new investment property, you deserve one-on-one-attention from a real estate agent who actually understands your needs, knows the area, and has useful, specific skills that will help you get exactly what you want.

How do we do it? We start with talented, passionate agents who truly love to serve their communities and their clients. As our towns have evolved into booming urban areas with some of the country's hottest real estate markets, our agents have been integral parts of the process. From local university alumni who never left to investment experts who help shape their own shores and skylines, our team at Imperio shares decades of unique sales experience, and we all live in the cities we serve. We truly care about the future of our vibrant communities, and we care about the performance of your investment too.

So, what makes us different from our competitors? Our one-of-a-kind technique is different for each and every client, which means we never apply a one-size-fits-all approach to real estate listings, showings, or sales. Instead, we will take the time to truly get to know you and your property (or your desires for a property), then develop a strategy tailor-made for you.

If you're interested in buying or selling a property, call Imperio Real Estate LLC for help. We will assign you an agent who is uniquely suited to your particular needs, from their previous experiences with certain neighborhoods and properties to their personal interests, hobbies, and mannerisms. If you're hoping to invest in a new building, you'll get an agent with lots of local investment experience. If you need help selling your home or business quickly, you'll get an agent with the marketing and staging experience you need. We want your real estate experience to be as stress-free and productive as possible, so we will handpick your team to ensure the best possible results for you.

Call us today to find a real estate agent who will truly work on your behalf to sell your home, search for your perfect new place, or find a promising investment opportunity that will pay off for years to come. We look forward to working with you.
Areas of Expertise

Buyer Services
We're here to help you find the home of your dreams. With a team of experts guiding you every step of the way, our extensive knowledge and experience will ensure you have the best home buying experience possible.

Seller Services
We take the stress out of selling your home by providing a seamless experience from start to finish. Our team will put you in the best position to market your home and sell it for the highest possible price.
Imperio Real Estate LLCChat Now
Please let me know how can I help you.